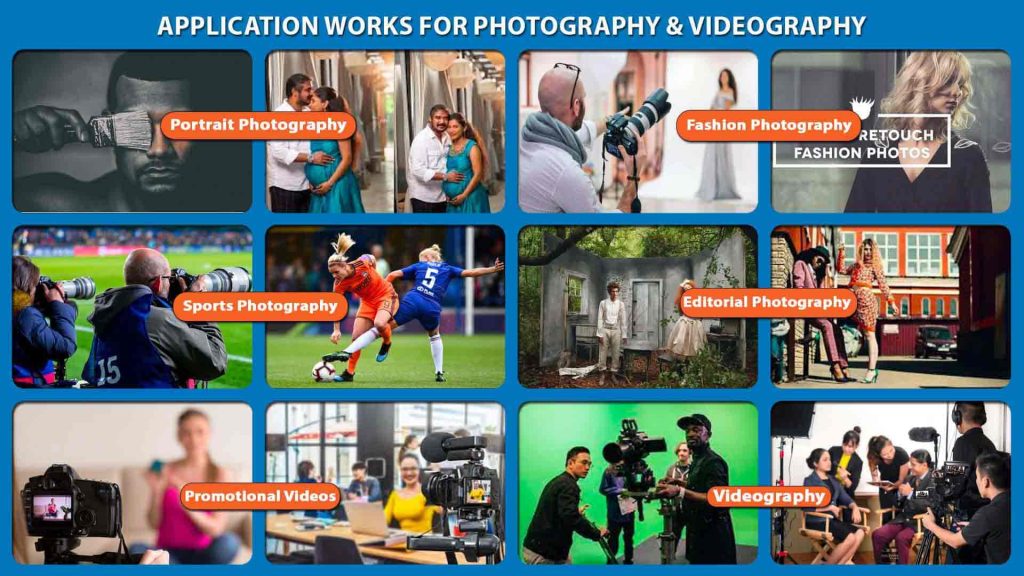 CADCAM Academy offers Basic and Advanced Photography courses as well as a Diploma in Photography. Learn from the experts and enhance your photography skills in Bhubaneswar.
Are you passionate about photography and looking for a place to learn and develop your skills? Look no further than CADCAM Academy, the premier photography institute in Bhubaneswar, Odisha. We offer a range of courses for all levels of experience, including short-term programs in basic and advanced photography, as well as a diploma in photography.
Basic Photography Course:
Our basic photography course is designed for beginners who want to learn the fundamentals of photography. You'll learn about things like composition, lighting, and exposure, as well as how to use your camera and its settings to achieve the desired effect in your photos. Whether you're looking to take photos as a hobby or eventually make a career out of it, this course will give you a solid foundation to build upon.
Advanced Photography Course:
For those who already have some experience with photography, our advanced course is the perfect opportunity to take your skills to the next level. You'll learn about things like advanced lighting techniques, shooting in low light, and working with models and posing. You'll also have the opportunity to experiment with different types of photography, like landscape, portrait, and macro.
Diploma in Photography:
Our diploma course is a comprehensive program designed to give you a thorough understanding of all aspects of photography. You'll learn about everything from the technical aspects of cameras and equipment to the creative process of composition and style. You'll also have the opportunity to develop your skills through practical assignments and projects, learning from our expert instructors who have years of experience in the field.
---
At CADCAM Academy, we believe that learning photography isn't just about technical skills; it's also about creativity and artistry. That's why our courses incorporate both technical knowledge and creative exploration, helping you develop your own unique style and vision.
We take a hands-on approach to learning, with plenty of opportunities for practice and experimentation. You'll learn in a supportive environment where you can share your work, ask questions, and get feedback from your instructors and peers.
Our facilities are second to none, with state-of-the-art equipment and studios that offer a range of settings for different types of shoots. Our instructors are all experts in their field, with years of experience working as professional photographers. They're passionate about teaching and dedicated to helping you develop your skills and reach your full potential.
If you're ready to take your photography skills to the next level, contact CADCAM Academy today to learn more about our courses and enrollment options. We look forward to helping you realize your dreams and achieve success in the exciting world of photography.
CADCAM Academy offers a range of courses in photography for all levels of experience. Here are the syllabi for our Short term Certificate in Photography (Basic and Advanced) and Diploma in Photography courses:
Short term Certificate in Photography: Basic of photography (Duration: 2 Months)
Module 1: Camera Basics
Understand different types of cameras and their features
Learn about different camera settings and functions
Study of exposure triangle
Module 2: Composition
Elements of composition and arrangements
Learn about balance, tension and other factors
Introduction to perspective and lines of view
Module 3: Lighting
Understand the role of lighting in photography
Learn about different forms of lighting and their uses
Study of the quality of light and its impact on photography
Module 4: Image processing
Introduction to image processing software
Basic editing techniques
Understanding image file types and their uses
Short term Certificate in Photography: Advanced of photography (Duration: 3 Months)
Module 1: Advanced Camera Techniques
Learn about advanced camera settings and features
Explore how to use different lenses and their effects
Study of manual settings such as focus, white balance, and filters
Module 2: Specialty Photography
Learn about different types of photography such as macro, landscape, and portrait
Study of different types of photo equipment and accessories
Explore the technicalities of each type of photography
Module 3: Lighting Techniques
Advanced understanding of lighting principles
Controlling light with gels, flags etc.
Learn about advanced equipment and lighting control systems
Module 4: Post-Processing Techniques
Advanced editing techniques
Learn about advanced software and their uses
Introduction to retouching
Diploma in Photography (Duration: 6 Months)
Module 1: The Art of Photography
Understanding composition, color, light, texture and tonality
Learn about different forms of photography and their influence
Study of aesthetics, styles and contemporary trends in photography
Module 2: The Craft of Photography
Learn about the technicalities of photography like aperture, shutter speed, ISO,
Manipulating depth of field and focal length
Explore the process of manual photography
Module 3: The Business of Photography
Understanding the photography industry
Business aspects of photography, dealing with clients, networking and advertising
Copyrights and licensing
Module 4: Visual Storytelling
Developing a personal style
Developing a visual story using photography
Explore documentary photography, street photography, narrative photography and more.
Module 5: Specialization
Choose a specific area to specialize in such as portrait, landscape, product photography, etc.
Developing a portfolio that showcases your skills
Advanced skills and techniques in your chosen area of specialization
Module 6: Exhibition and Project
Showcase your portfolio
Develop an exhibition around a theme or concept
Learn about the development and realization of a visual project.