GIS mapping Service provide company in Bhubaneswar,Odisha
Bhubaneswar, the capital city of Odisha, is a rapidly developing city with a growing need for GIS mapping services to support various developmental projects and urban planning initiatives. CADCAM Academy is the oldest GIS mapping service providers operate in Bhubaneswar, offering a range of services such as GIS mapping, land surveying, remote sensing, geospatial analysis, and more. CADCAM Academy is the leading GIS mapping service providers in Bhubaneswar, Odisha, offer quality services using advanced technology and industry best practices.
CADCAM Academy is a also reputed training center in Bhubaneswar offering courses in GIS and other related fields. They provide training on industry-standard software such as ArcGIS, QGIS, and Erdas Imagine, among others. While they may not be the leading GIS mapping service provider company in Bhubaneswar, they do offer quality education and training in GIS which is essential for the growth of the industry in the region.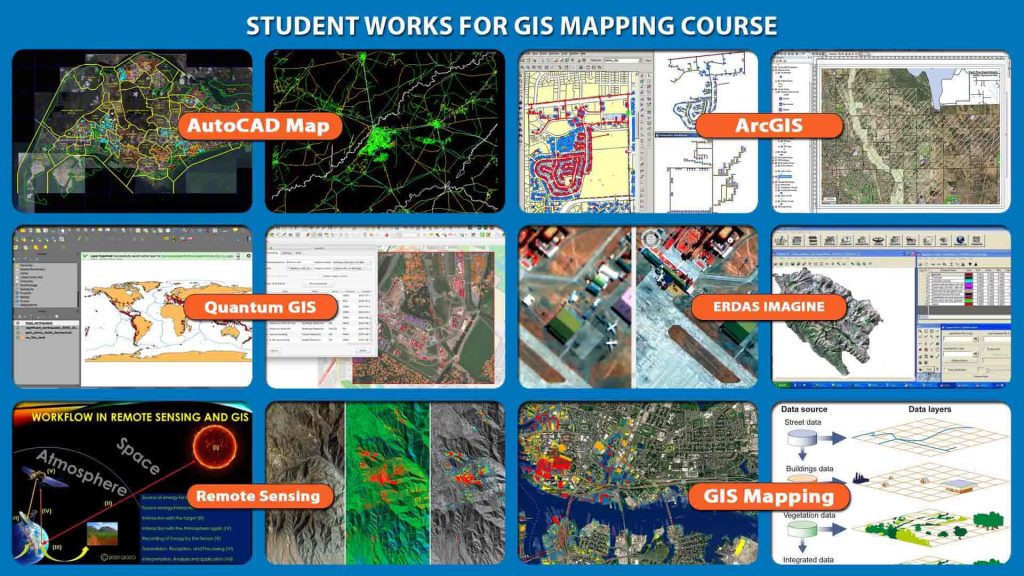 CADCAM Academy is the leading GIS Mapping Services in Bhubaneswar,Odisha
CADCAM Academy is the leading GIS mapping services involve creating geospatial data, analyzing spatial relationships, and visualizing data on maps. Some of the GIS mapping services offered by CADCAM Academy include:
Data collection and conversion: Companies collect and convert data from various sources such as surveys, satellite imagery, GPS data, and other geographical data into a GIS format.
Geospatial analysis: GIS mapping services companies provide geospatial analysis of the collected data, such as mapping flood zones or determining the optimal location for a new store.
Map creation and visualization: These services include creating maps of different types (thematic, choropleth, dot density, etc.) and visualizing spatial analysis results.
Custom applications and software development: Some GIS companies develop custom geospatial applications and software for their clients.
Remote sensing: This involves using satellite images or aerial photos to collect data for GIS analysis.
CADCAM Academy GIS mapping services are used in many sectors such as urban planning, agriculture, natural resources management, defense, and emergency management. With the help of GIS mapping services, organizations can easily organize, analyze, and visualize geographical data to make informed decisions.