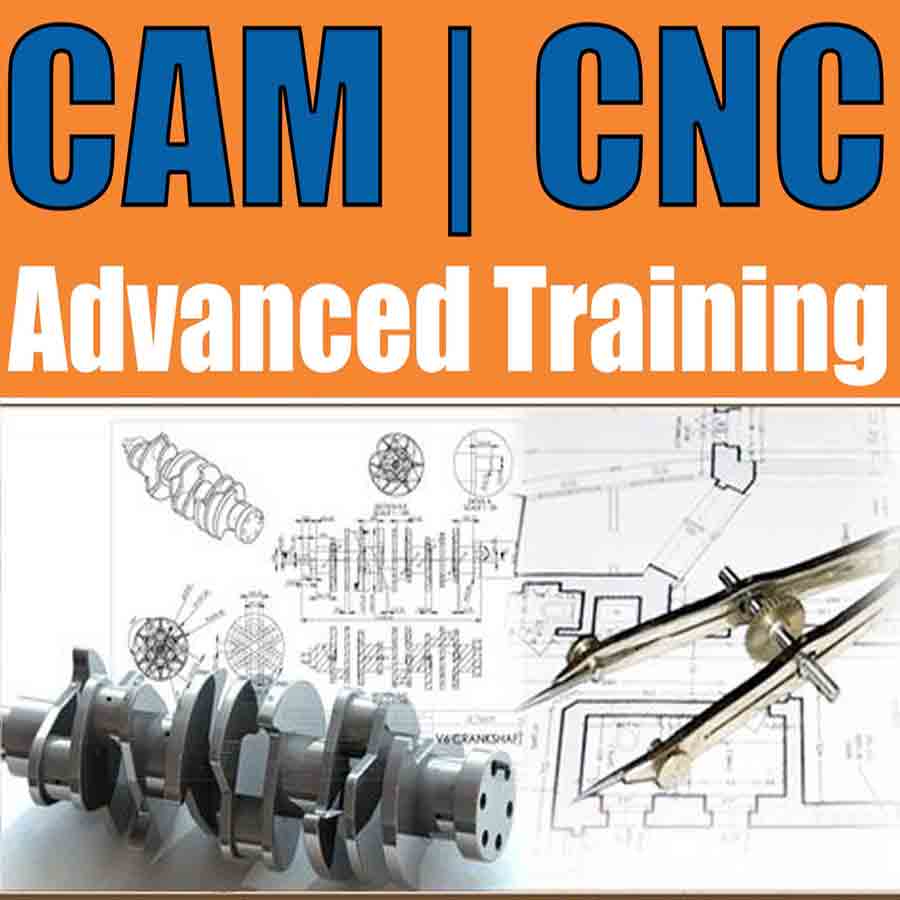 CAM and CNC Advanced course provide by CADCAM Academy,Bhubaneswar,Odisha
Learn Advanced CAM and CNC at CADCAM Academy, Bhubaneswar, Odisha
Welcome to CADCAM Academy, the premier institute in Bhubaneswar, Odisha, offering comprehensive courses in Computer-Aided Manufacturing (CAM) and Computer Numerical Control (CNC). If you're passionate about the manufacturing industry and want to enhance your skills in CAM and CNC technologies, you've come to the right place.
Why Choose CADCAM Academy for CAM and CNC Training?
Expert Faculty with Industry Experience: At CADCAM Academy, our courses are led by industry experts who have extensive experience in CAM and CNC technologies. They bring their real-world knowledge and insights into the classroom, ensuring you receive practical and industry-relevant training.
Comprehensive Curriculum: Our CAM and CNC courses are designed to provide a comprehensive understanding of the subject matter. From the basics to advanced techniques, you'll cover topics such as CAD modeling, toolpath generation, machine operation, and optimization strategies.
Hands-on Training: We believe in learning by doing, and our CAM and CNC courses are structured to provide ample hands-on training. You'll have access to state-of-the-art equipment and software, allowing you to gain practical experience and develop your skills through real-world projects.
Industry-Relevant Tools and Software: CADCAM Academy is equipped with the latest tools and software used in the manufacturing industry. You'll get hands-on experience with industry-standard CAM and CNC software, enabling you to work with precision and efficiency.
Career Support and Placement Assistance: Our commitment to your success extends beyond the classroom. We provide career support and placement assistance to our students, helping you connect with relevant job opportunities and kick-start your career in CAM and CNC.
Courses Offered:
CAM Fundamentals: Learn the basics of CAM software, toolpath generation, and machining simulation.
Advanced CAM Techniques: Dive deeper into advanced CAM strategies, optimization techniques, and multi-axis machining.
CNC Programming: Master CNC programming concepts, G-code, and machine operation.
CNC Machining and Operations: Gain practical skills in CNC machining, tooling, and machine setup.
CAM/CNC Integration: Explore the integration of CAM and CNC technologies for efficient manufacturing processes.
Enroll Now at CADCAM Academy:
Are you ready to take your CAM and CNC skills to the next level? Don't miss the opportunity to join CADCAM Academy in Bhubaneswar, Odisha. Visit our website [Website URL] or call [Contact Number] to learn more about our CAM and CNC courses and secure your spot today.
Become a CAM and CNC expert with CADCAM Academy and unlock exciting career prospects in the thriving manufacturing industry. Don't wait, start your journey towards success now!
#CADCAMAcademy #CAM #CNC #Manufacturing #Bhubaneswar #Odisha
cadcam_pageuser
DESCRIPTION - Discover CAD-CAM-BIM Institute in Bhubaneswar,Odisha offer Autocad,staadpro,revit,sketchup,3dsmax,lumion,primavera,civil3D,arcgis,Qgis,catia,creo,solidworks,Ansys,MSP.Enrol Now! "Learn From Experts"