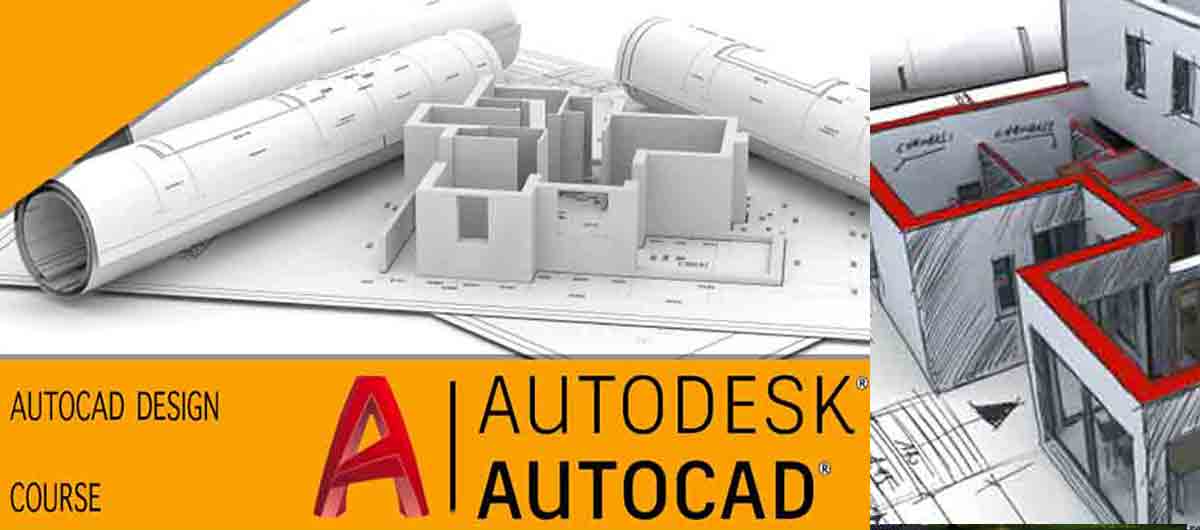 AutoCAD 2D and 3D Courses in Bhubaneswar, Odisha | CADCAM Academy
Are you ready to take your career in Architecture, Civil Engineering, Mechanical Engineering, Electrical Engineering, GIS Digitization, Interior Design, or Fashion Design to the next level? Look no further! CADCAM Academy in Bhubaneswar, Odisha, offers comprehensive AutoCAD 2D and 3D courses tailored to your specific needs.
AutoCAD is a fundamental tool in these industries, and mastering it can open doors to exciting opportunities. Here's a closer look at what CADCAM Academy has to offer:
AutoCAD 2D and 3D Courses
Architecture and Civil Engineering
If you aspire to be a top-notch architect or civil engineer, CADCAM Academy's AutoCAD courses will equip you with the skills you need to create precise and visually stunning architectural designs and civil engineering plans. From drafting to detailing, these courses cover it all.
Mechanical Engineering
In the world of mechanical engineering, precision is paramount. Our AutoCAD courses will teach you how to create intricate 3D models and technical drawings, setting you on the path to success in the field.
Electrical Engineering
Electrical engineers rely on AutoCAD to design complex electrical systems. Our courses will empower you to create schematic diagrams and electrical layouts efficiently and accurately.
GIS Digitization
Geographic Information Systems (GIS) digitization is a crucial skill in today's data-driven world. Learn how to map and analyze spatial data with our specialized AutoCAD courses.
Interior Design
For budding interior designers, CADCAM Academy offers AutoCAD courses that focus on space planning, furniture layout, and interior detailing. Elevate your interior design projects to the next level with our expert guidance.
Fashion Design
Fashion designers can use AutoCAD for pattern making and textile design. Our courses will help you translate your creative ideas into digital designs, giving you a competitive edge in the fashion industry.
Why Choose CADCAM Academy?
Expert Trainers: Our courses are led by industry experts with years of experience in their respective fields. They understand the real-world applications of AutoCAD and will guide you effectively.
Hands-On Learning: At CADCAM Academy, we believe in learning by doing. You'll have access to the latest AutoCAD software and will work on practical projects to reinforce your skills.
Flexible Timings: We offer flexible class timings to accommodate your busy schedule. Whether you're a student or a working professional, we have a course schedule that suits you.
Job Placement Assistance: We go the extra mile to ensure our students succeed. After completing your course, you'll receive job placement assistance to kickstart your career.
State-of-the-Art Facilities: Our training center is equipped with cutting-edge technology to provide you with the best learning experience.
Affordable Pricing: Quality education shouldn't break the bank. CADCAM Academy offers competitive pricing without compromising on the quality of education.
Enroll Today!
Don't miss out on the opportunity to enhance your skills and career prospects in Architecture, Civil Engineering, Mechanical Engineering, Electrical Engineering, GIS Digitization, Interior Design, or Fashion Design. Enroll in our AutoCAD 2D and 3D courses at CADCAM Academy in Bhubaneswar, Odisha, and take the first step towards a successful and fulfilling career.
Contact us today to learn more about course details, fees, and enrollment procedures. Your future in the world of design and engineering starts here!
cadcam_pageuser
DESCRIPTION - Discover CAD-CAM-BIM Institute in Bhubaneswar,Odisha offer Autocad,staadpro,revit,sketchup,3dsmax,lumion,primavera,civil3D,arcgis,Qgis,catia,creo,solidworks,Ansys,MSP.Enrol Now! "Learn From Experts"