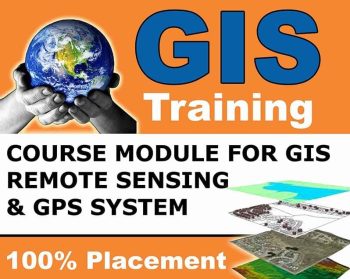 Advanced GIS Mapping Course – ArcGIS, QGIS, Erdas Imagine | CADCAM Academy, Bhubaneswar, Odisha
Welcome to CADCAM Academy – Your Gateway to Advanced GIS Mapping Skills
Are you passionate about Geographic Information System (GIS) mapping and eager to take your expertise to the next level? Look no further! CADCAM Academy in Bhubaneswar, Odisha, is proud to offer an advanced GIS mapping course that covers industry-leading software such as ArcGIS, QGIS, and Erdas Imagine. With our comprehensive training, you'll gain practical knowledge and hands-on experience that will set you apart in the field of GIS mapping.
What You'll Learn:
ArcGIS: Our course dives deep into ArcGIS, the most widely used GIS software in the industry. From spatial analysis to data management, you'll learn how to leverage ArcGIS tools and techniques effectively. Master the art of creating maps, conducting geospatial analysis, and visualizing data with this powerful software.
QGIS: Discover the open-source alternative to ArcGIS, QGIS. Our course provides extensive training on this versatile software, enabling you to perform a wide range of GIS tasks with ease. Explore its user-friendly interface, learn about spatial data editing, and unleash the potential of QGIS in your mapping projects.
Erdas Imagine: Unlock the potential of remote sensing and image processing with Erdas Imagine. Dive into this cutting-edge software and learn how to extract valuable information from satellite and aerial imagery. Our course covers topics such as image classification, change detection, and terrain analysis using Erdas Imagine.
Why Choose CADCAM Academy?
Expert Faculty: Learn from industry experts who have hands-on experience in GIS mapping and are well-versed in the software we teach. Benefit from their knowledge and practical insights throughout the course.
Comprehensive Curriculum: Our advanced GIS mapping course is thoughtfully designed to cover all essential aspects of ArcGIS, QGIS, and Erdas Imagine. From fundamentals to advanced techniques, you'll gain a holistic understanding of these software tools.
Hands-on Training: We believe in learning by doing. Through practical exercises and real-world projects, you'll get hands-on experience using ArcGIS, QGIS, and Erdas Imagine. Build a strong portfolio that showcases your skills to potential employers.
State-of-the-Art Facilities: Study in a conducive environment equipped with the latest software and hardware. Our institute provides access to high-end workstations and resources to enhance your learning experience.
Career Support: Benefit from our career guidance and placement assistance services. We have a vast network of industry connections, enabling us to connect talented GIS professionals with job opportunities.
Unlock New Possibilities with Advanced GIS Mapping Skills
Whether you're a GIS professional looking to upskill or a beginner interested in entering the field, our advanced GIS mapping course at CADCAM Academy is your pathway to success. Don't miss this opportunity to enhance your knowledge of ArcGIS, QGIS, and Erdas Imagine. Take the next step in your GIS mapping journey and join us in Bhubaneswar, Odisha.
For more information and to secure your spot, visit our website at [www.cadcamacademy.co.in] or contact us at [9437112298]. Limited seats are available, so enroll today and embark on a rewarding GIS mapping career!
cadcam_pageuser
DESCRIPTION - Discover CAD-CAM-BIM Institute in Bhubaneswar,Odisha offer Autocad,staadpro,revit,sketchup,3dsmax,lumion,primavera,civil3D,arcgis,Qgis,catia,creo,solidworks,Ansys,MSP.Enrol Now! "Learn From Experts"