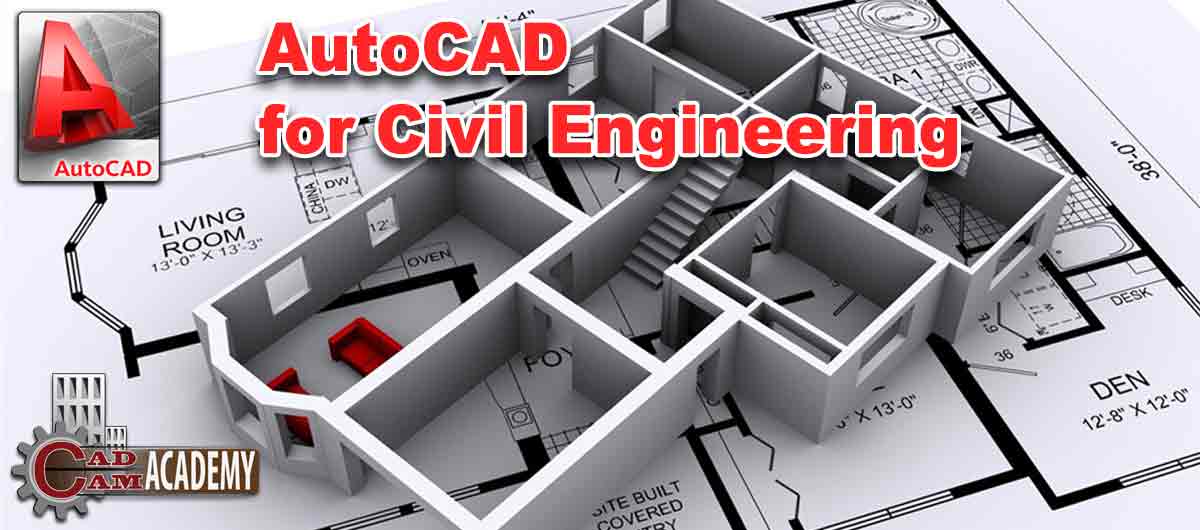 The Top AutoCAD Institute in Odisha Bhubaneswar for Civil Engineers
The Top AutoCAD Institute in Odisha Bhubaneswar for Civil Engineers
In the ever-evolving field of civil engineering, staying up-to-date with the latest technologies and tools is crucial. One such tool that has become indispensable for civil engineers is AutoCAD (Computer-Aided Design and Drafting). If you're a civil engineering enthusiast or professional in Odisha, particularly in Bhubaneswar, and you're looking to master AutoCAD, you're in luck. In this blog post, we'll introduce you to the top AutoCAD institute in Odisha Bhubaneswar – CADCAM Academy.
Why Choose CADCAM Academy?
CADCAM Academy has established itself as a premier institution for AutoCAD training in the region. Whether you're a student, recent graduate, or a seasoned civil engineer, here's why you should consider CADCAM Academy for your AutoCAD training needs:
1. Expert Faculty
One of the key factors that set CADCAM Academy apart from the rest is its team of expert faculty members. The instructors at CADCAM Academy are highly experienced professionals who not only possess in-depth knowledge of AutoCAD but also have practical experience in the civil engineering field. Their expertise ensures that students receive the best education and practical insights.
2. Comprehensive Curriculum
CADCAM Academy's AutoCAD program is designed to cover all aspects of this powerful software, ensuring that you graduate with a strong skill set. From the basics of AutoCAD to advanced techniques, you'll gain a thorough understanding of how to use this software to streamline your civil engineering projects.
3. State-of-the-Art Facilities
CADCAM Academy believes in providing a conducive learning environment. The institute is equipped with state-of-the-art facilities, including computer labs with the latest AutoCAD software, ensuring that students have access to the tools necessary for hands-on learning.
4. Industry-Relevant Projects
A unique aspect of the training at CADCAM Academy is its focus on industry-relevant projects. You won't just learn the theory; you'll also work on real-world projects, giving you a competitive edge in the job market. This hands-on experience is invaluable for those looking to make a mark in the field of civil engineering.
5. Job Placement Assistance
CADCAM Academy goes the extra mile to support its students. Upon completing the AutoCAD course, you'll receive assistance in finding job opportunities in the civil engineering industry. This support can be a game-changer for students, particularly those who are just starting their careers.
Why AutoCAD for Civil Engineers?
AutoCAD is an essential tool for civil engineers for several reasons. It offers precision, efficiency, and a wide range of capabilities that are highly beneficial in the field of civil engineering. Here are some of the key advantages of using AutoCAD for civil engineering projects:
1. Precision and Accuracy
Civil engineering projects require a high level of precision and accuracy. AutoCAD allows engineers to create detailed and accurate drawings and designs. This precision is essential in tasks such as designing structures, roads, and bridges.
2. Efficiency
AutoCAD significantly improves efficiency in the design and drafting process. It eliminates the need for manual drafting, which can be time-consuming and prone to errors. With AutoCAD, changes and revisions can be made quickly and effortlessly.
3. 3D Modeling
AutoCAD offers 3D modeling capabilities, which are invaluable for civil engineers. It allows engineers to visualize projects in three dimensions, which is essential for complex structures and infrastructure projects.
4. Collaboration
AutoCAD facilitates collaboration among team members. Engineers, architects, and other stakeholders can work on the same project simultaneously, ensuring better communication and coordination.
5. Cost Savings
Using AutoCAD can lead to significant cost savings in the long run. The software helps engineers identify and rectify design flaws before construction begins, reducing the need for costly revisions during the construction phase.
Testimonials and Success Stories
To illustrate the impact of CADCAM Academy's AutoCAD training, let's take a look at a few success stories from their alumni. These stories emphasize the effectiveness of the institute in preparing students for successful careers in civil engineering:
Rajesh Kumar: Rajesh Kumar, a CADCAM Academy graduate, secured a coveted position at a leading construction company in Odisha immediately after completing his AutoCAD course. He credits CADCAM Academy's practical approach and industry-focused training for his quick success.
Neha Sharma: Neha Sharma, another CADCAM Academy alumna, shared her experience of working on a prestigious infrastructure project right after completing her AutoCAD training. She praised the institute's guidance and mentorship.
Conclusion
In the world of civil engineering, proficiency in AutoCAD is no longer a luxury—it's a necessity. CADCAM Academy, the top AutoCAD institute in Odisha Bhubaneswar, stands out as the ideal destination for aspiring civil engineers. With expert faculty, a comprehensive curriculum, cutting-edge facilities, real-world projects, and job placement assistance, CADCAM Academy has everything you need to kickstart your career or take it to the next level.
If you're in Odisha and passionate about civil engineering, consider CADCAM Academy as your gateway to success. Master AutoCAD with the best, and open doors to a world of opportunities in the dynamic field of civil engineering.
cadcam_pageuser
DESCRIPTION - Discover CAD-CAM-BIM Institute in Bhubaneswar,Odisha offer Autocad,staadpro,revit,sketchup,3dsmax,lumion,primavera,civil3D,arcgis,Qgis,catia,creo,solidworks,Ansys,MSP.Enrol Now! "Learn From Experts"